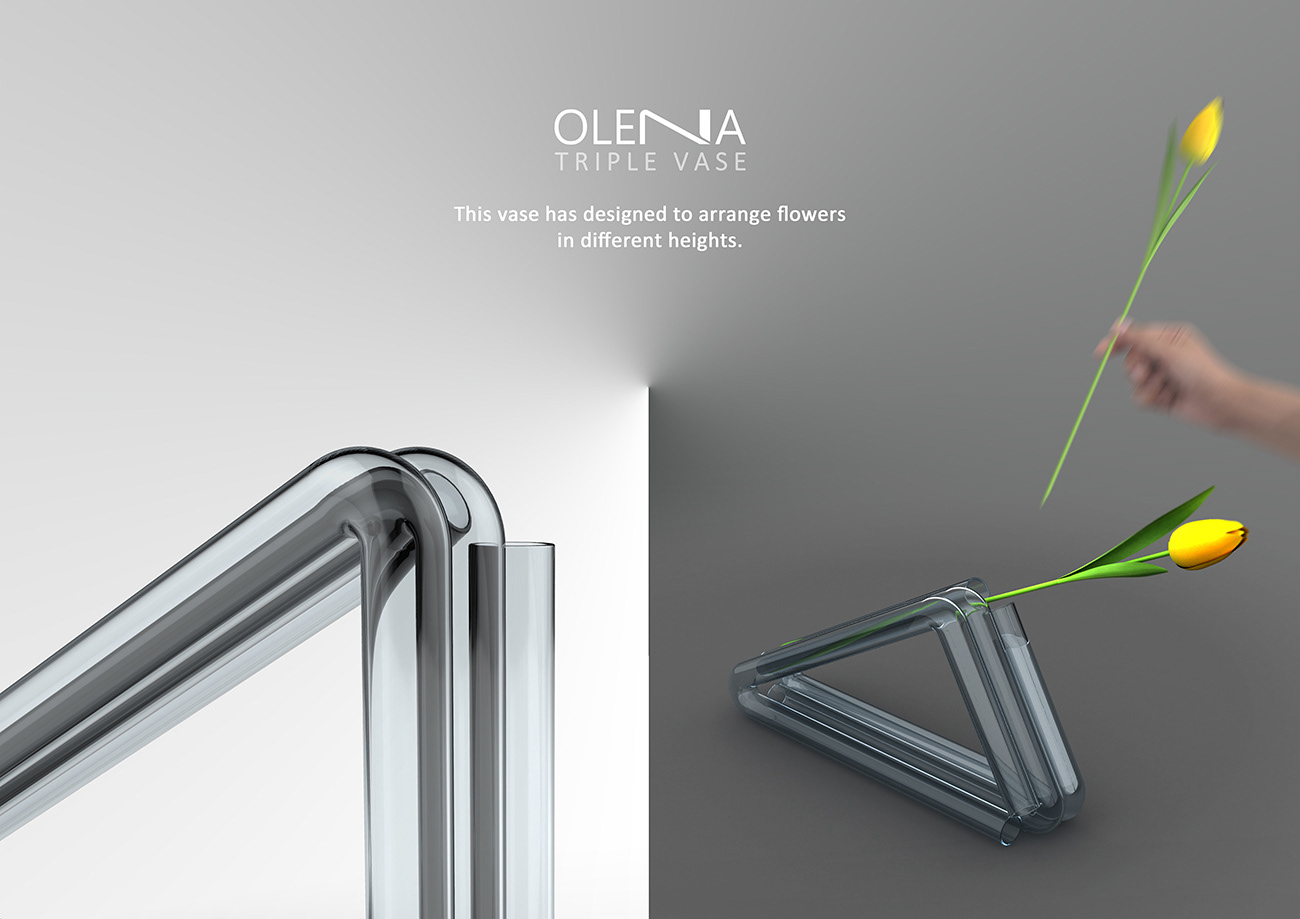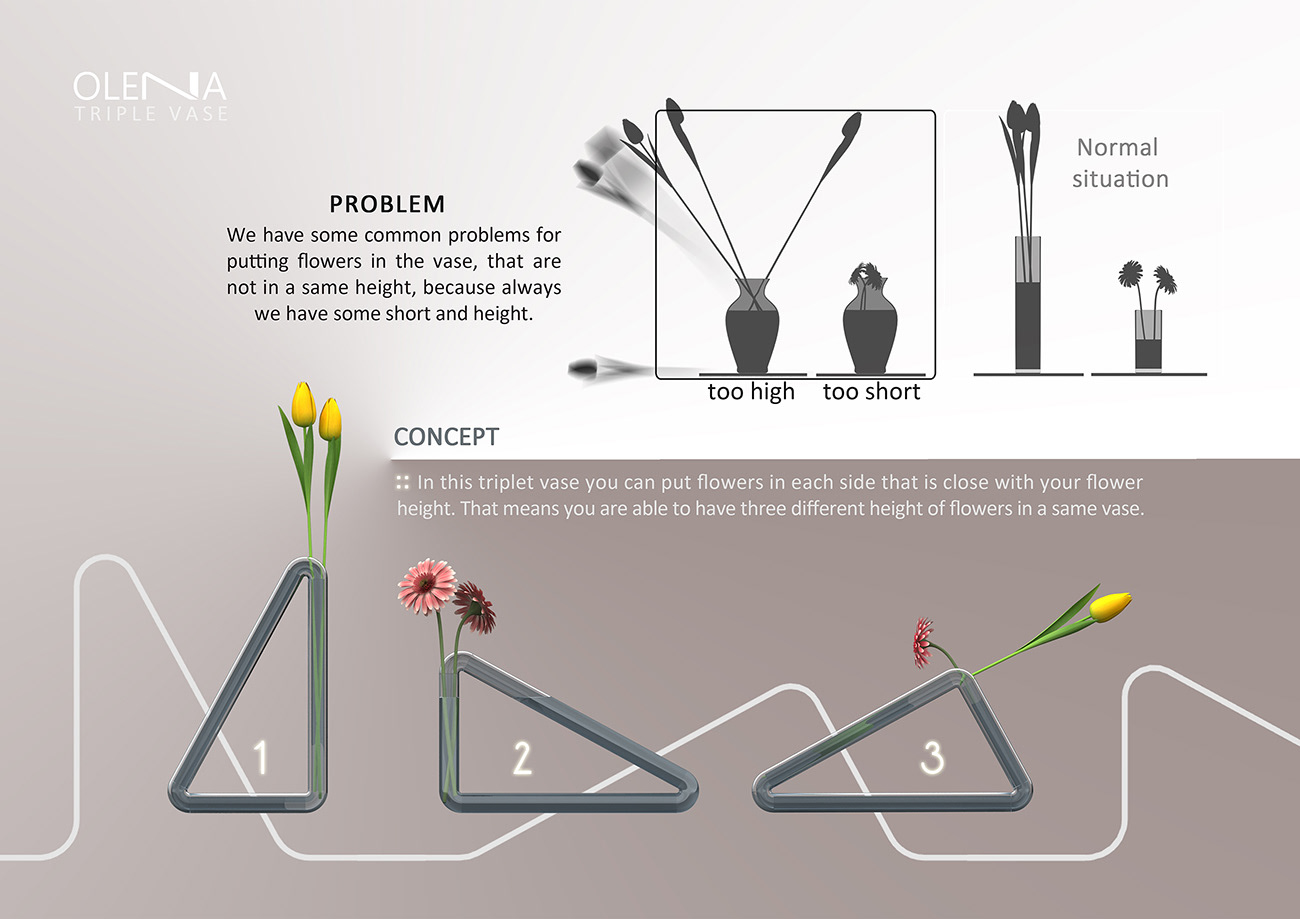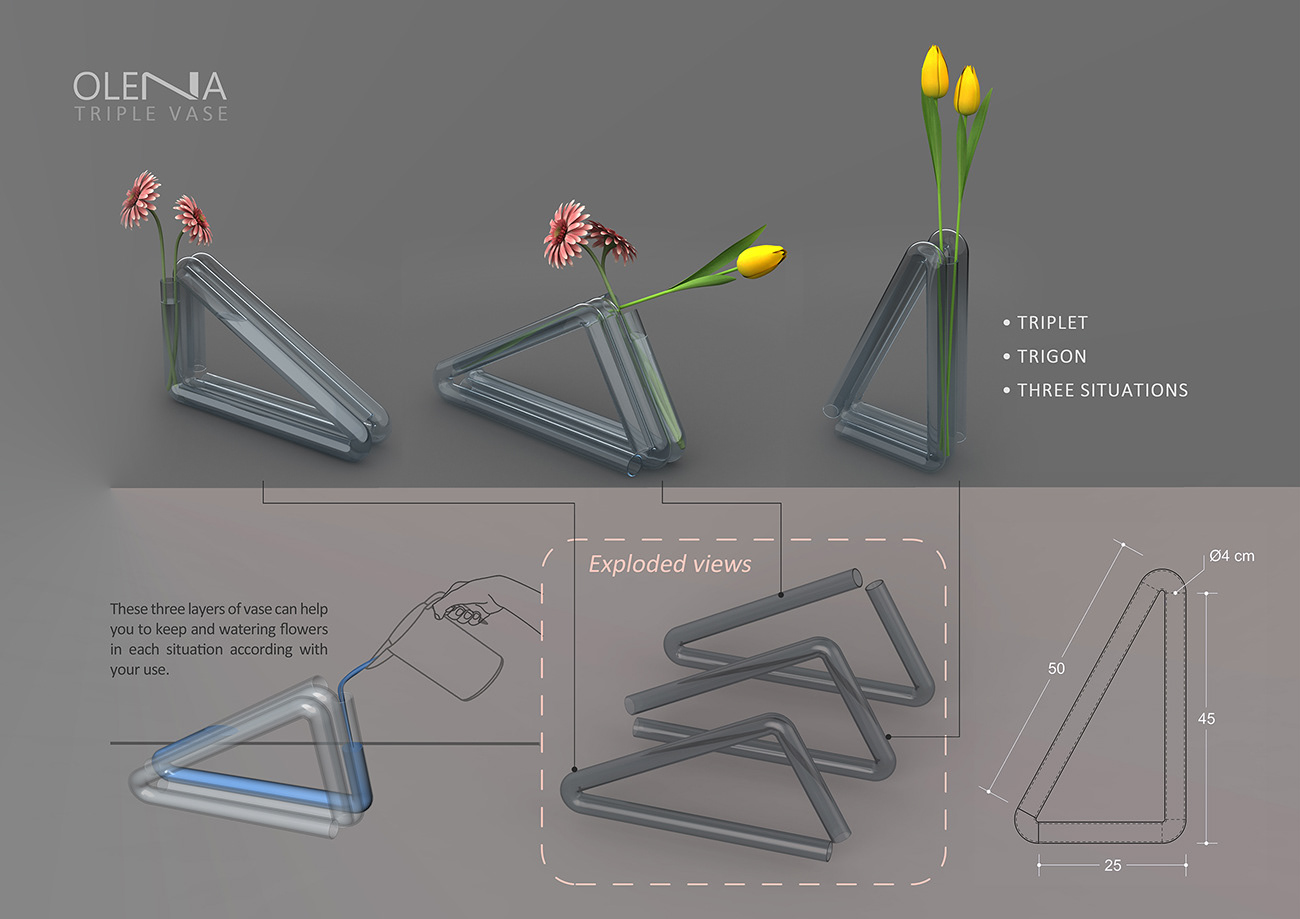 OLENA / Triple vase

This vase has designed to arrange flowers in different heights.

Problem: We have some common problems for putting flowers in the vase, that are not in a same height, because always we have some short and height.
Concept: In this triplet vase you can put flowers in each side that is close with your flower height. That means you are able to have three different height of flowers in a same vase.

These three layers of vase can help you to keep and watering flowers in each situation according with your use.
• Triplet
• Trigon
• Three situations